Womail Planting mainly deal with business of Landscape Plant,Flowers plants,Fruit trees export trade.We can meet your large order, if our website without you need to plant,we will help you find you need of plants.
Detailed information of fruit trees
Kiwi
Scientific classification
Kiwi is a deciduous vine, native to China. Fruit cut is golden brown, sweet taste, and new varieties of kiwi. Its vitamin C content among the best in the fruit, a kiwi can provide a person more than twice the daily vitamin C requirement, known as the "king of fruits" blueberries belong to the third generation of fruit fairly representative .
Varieties Introduced :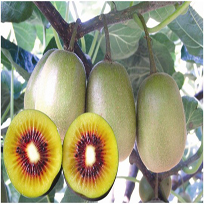 RedSun Kiwi(The type is Red Pulp variety) : The skin is green, the pulp is jadite color, when you see the intersection surface, the red color is like radial pattern, just like a rising Sun, it is very rare species. The fructescence is 15th August to 10th September. The average weight of single fruit is 87g, Soluble Solid State material is 19.6%---25.6%, Total Sugar is 13.54%, Total Acid is 0.49%,VC content is 135.77mg in 100g fruit pulp. The flavour is excellent.(Emphasis Recommendation)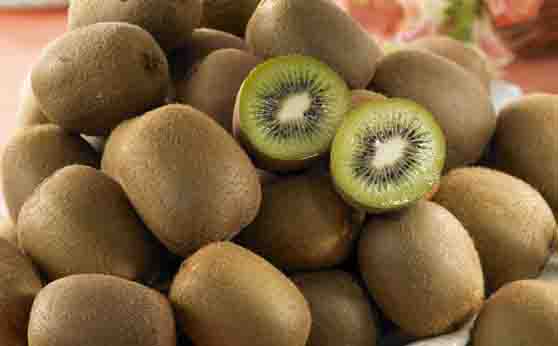 Hayward Kiwi (The type is Green Pulp variety) : At present is already the world main variety. Fruit width elliptic to broadly oblong, shape is and beautiful, single fruit weighs 80 ~ 100 g, pulp green, sweet and sour moderate, aroma. Total soluble solid content is 12% ~ 18%, the content of Vc 0.48 ~ 1.2 mg/g. Good storage shelf life long. Mature fruit for early November. The early fruit sex, fertility the gender is poorer. Heywood flowering late, fruit large( has been called the world jumbo shape kiwi fruit), fruit surface densely fine silky hair, fruit color than other varieties deep, pulp green, flavor is thick, belong to late varieties, its wide adaptability, fruit flavor and resistance to storage sex is better than other varieties. But in the period of the late, low yield, the tree potential slightly weak, easy generation deadwood, Heywood defect is wind ability is poor, spring planting growth slow.. This variety biggest advantage is shape beauty, good storage shelf life long, with fresh food is given priority to.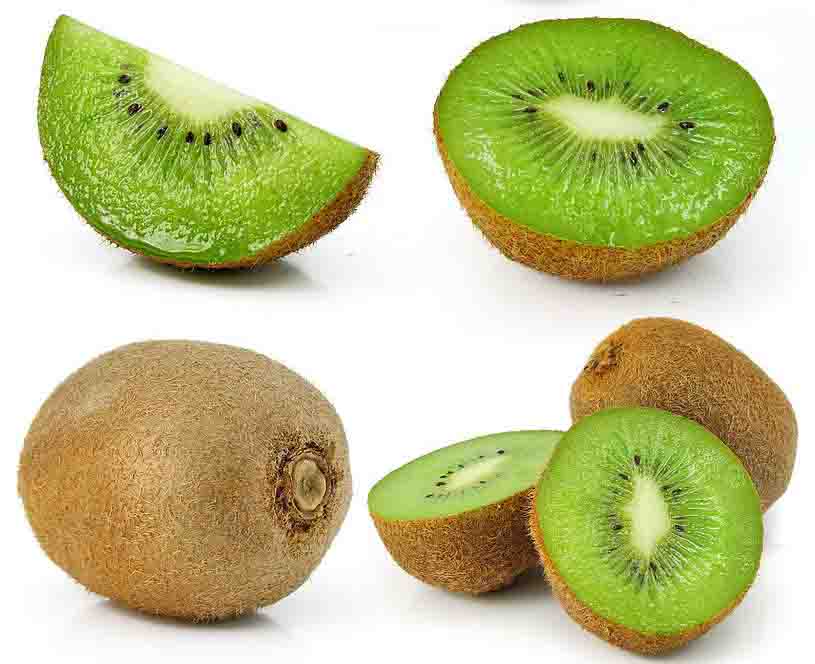 XuXiang Kiwi (The type is Green Pulp variety) : Cylindrical fruit, pericarp yellow-green, brown hard sting. Single fruit weighs 75 ~ 110 g, the biggest - 137 g. Pulp green, aroma juicy, sweet and sour moderate. The content of Vc 0.99 ~ 1.23 mg/g, total soluble solid content is 15.3% ~ 19.8%. The early fruit sex, fertility sex are optimal sea ward, but storage sex and shelf life less than Heywood. Mature harvest time long, from the end of September to the middle of October.
HuaYou Kiwi(The type is Yellow Pulp variety) : The surface of fruit is bright and clean with little fur, the biological stress is good, the fruit is cylindroid, Soluble Solid State Material is 18% up. The pulp is orange--yellow and flavour is full of aroma.